Best Plotter Printers 2021

Sunrise Electronic CO.LTD located in Shenzhen. It's a professional manufacturer and exporter specializing in plotters. We have our development team and many patents. The major and only Skycut India dealer. Dealing with commercial-grade cutting plotters, printing devices and accessories. Only the best raw material combined with the latest technology brought to you via a fast and reliable sales and technical support team. .

Skycut is building machines on the principle for use in industry. But at a much-much lower price. Making it useful just in the industry won't be fair for small, medium and new businesses, but Skycut already thought of that. They develop and build it for the use of everyone regardless of the size of the business they are running. With the hardware and software build for heavy use in big and enormous industries. The low cost of making it also means the low cost to maintain and buy.
The raw material for the production and development comes from the best, authentic and reliable merchants in the market for the longest time. Not just they sell their own patented printers, spare parts and every other thing related to printing but also machines from different brands and companies. Their developers, build the software which is recognised by other major developers and developing company giants. Skycut also offers time-to-time technical support to its loyal clients all over India. They have printers ranging from Roland, solvent, non- solvent, eco-solvent. With sizes varying from the smallest to the biggest one possible. Using Skycut's Cutter System allows plotters to constantly monitor cutting fidelity and consistency as well as to ensure accurate back-to- back and precise cutting of the fabric, thus minimizing waste.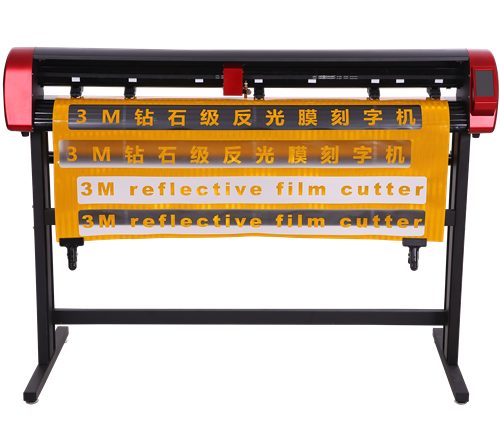 Graphtec has been on the leading edge of cutting & measuring solutions. We were one of the first to execute cutting technology in our vinyl cutters, and our machines are famous all over the world for their legendary durability. Graphtec Corporation, formerly Watanabe Instruments, is a company for computer input and output devices in Japan. It has subsidiaries in the USA, Europe and Australia. Graphtec was established in 1949; their first plotter was released in 1961. The plotters use Graphtec Plotter Graphic Language (GP-GL) which is not compatible with HP-GL, see its EAGLE definition

Established in 1949, Graphtec's corporate philosophy emphasizes the pride every member takes in the company's products. The pride comes through at all stages, from preliminary planning and design to final delivery. This commitment does not stop at the factory door. It extends to services and customer-support personnel around the world, because Graphtec never forgets what is at stake every time you choose one of its products. Graphtec proudly acknowledges its standing as a world leader in cutting and measuring device technology and is committed to further enhancing its competitive strengths, product features, performance, and drive for excellence. Graphtec America Inc. located at the heart of Southern California, 17462 Armstrong Ave in Irvine, California, near John Wayne International Airport. Our office/warehouse space is 44,000 square feet. Graphtec America, Inc. is a wholly owned subsidiary of Graphtec Corporation in Yokohama, Japan. Graphtec produces vinyl cutters, color label printers, scanners, intelligent recording instruments, and data acquisition systems. Recognized as a technological leader, Graphtec has engineering, manufacturing, distribution, and service operations in Japan and the United States of America. In addition, Graphtec products are sold and serviced via business partners and distributors worldwide.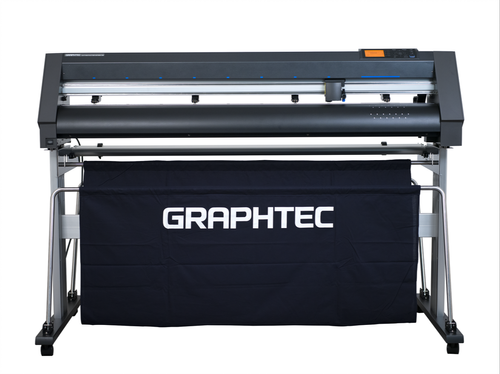 Redsailcnc with a set of laser processing solutions and related facilities to customers at home and abroad, the main products include: Laser Cutting Machine , Fiber Laser Marking Machine , Metal Laser cutter , CNC Wood Router and Advertising CNC Router. These machines are widely applied to the industries of advertising, Wood and No-metal material processing, furniture making and so on. After years of research and development production and sales, the formation for a moral goods, service fast , highly efficient team. The products have been sold not only in China, but also sold to UK, USA, Canada, India, France and more than 140 countries. Our machines passed CE ,FDA and ROHS certificate . Redsailcnc product is becoming more and more popular with customers for high quality and super after-sale service.

Established in 2003,Redsailcnc have been in this line for more than 10 years ,We are a research and development, production, marketing, processing high-tech joint-stock enterprises.Redsail has many software and firmware copyrights about Vinyl cutter, we are the pioneer of China Vinyl Cutter supplier. Redsail plotters has an optional Red dot/mark alignment function for Contour cutting. Redsail Vinyl Cutter is low cost and high performance sign making machines.Redsail Laser Machine work with Co2 Laser, it is used for cutting wooden plate, acrylic, paper, plastic, rubber and other no-metal materials for complex shape. Redsail low cost Laser Cutter is useful in many products such as air plane model, advertisement, decoration, article gifts, toys, and face guard of machine.At Redsail, we take great pride in manufacturing the most user-friendly, high quality, economical advanced CNC Routers. Redsail CNC Router adopt overall steel body, Linear Guideways and Ballscrews, it provides long lifetime, superior cutting and engraving quality , while requiring minimal maintenance.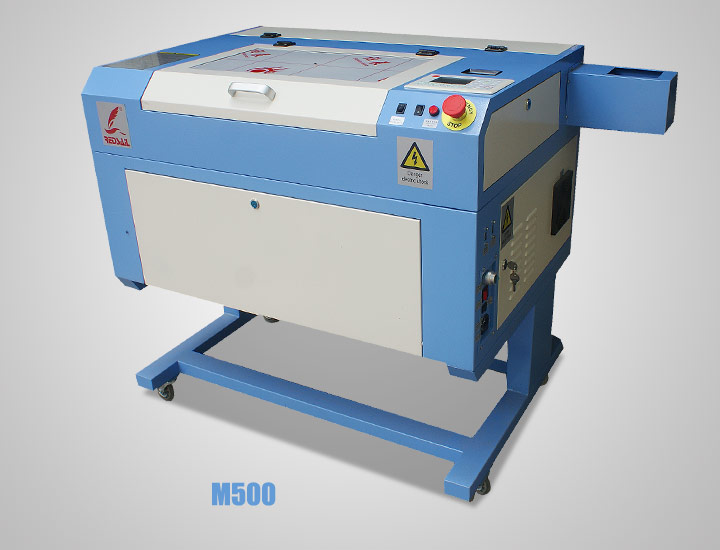 We aspire to become a "Development-oriented Enterprise" holding our own technology and supplying our own brand products throughout the world. We aim to become a company that can adapt and quickly provide the products that will satisfy the customers. We strive to become an innovator always providing "something new, something different" in the market. We aim at creating a corporate culture where our individual employees can exploit their personal characters and capability to the fullest extent.

In order to remain as a group of innovators and to fully exploit personal characteristics and capability of our individual employees, we commenced a new GIPS management to pursue departmental profitability in small groups. We adopted a staff division system in which the division has responsibility and authority to manage their activities from product planning, development to sales planning for each group of products. In GIPS (Group Independent Profitability management System), each group will have clear roles and responsibilities and will perform activities voluntarily as if each of them is an independent small factory. The added value as the fruit of the activities of each group will be made clear, and in order to improve the profitability of its own department, all members of each group centered on its leader will share the issues and try to resolve them. Through such activities, all employees will participate in the management and each of them will have efficiency in mind. Thus, we are looking to make our company an aggregate of small fruits like a cluster of grapes.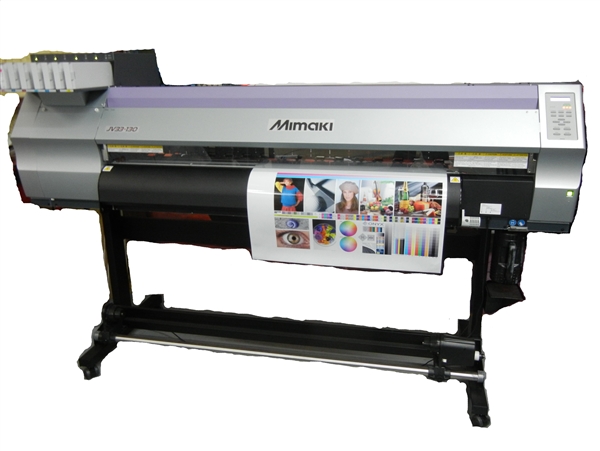 ColorJet is the India's Largest manufacturer of Digital Inkjet Printer. Colorjet is globally reputed for its deep commitment to Technological Innovation, Strong Outreach & Service Infrastructure and Complete Customer Focus to maintain its leadership position.

Since inception in 2004, the Colorjet Group has been powered by over 1500 senior man-years of intensive digital print technology experience. The Technological Innovation Strength of ColorJet's R&D department has been recognised by the Department of Science & Technology, Government of India. ColorJet has rolled out 15 innovative products over 96 months, each emerging from the organisation's unique 3E design philosophy : Economic, Efficient & Ecological.ColorJet has manufacturing facilities in India. Excellent customer outreach is enabled through a strong 278 member team, of which almost 100 are in technical related functions, across 25 countries including Sri Lanka, UAE, Spain, Portugal, Australia and India.Enables ColorJet to continuously learn from customers' business needs & develop responsive positive solutions. Over 4000 machines installed across 450 cities around the world have established Colorjet's leadership position amidst the international wide format digital inkjet print technology user community.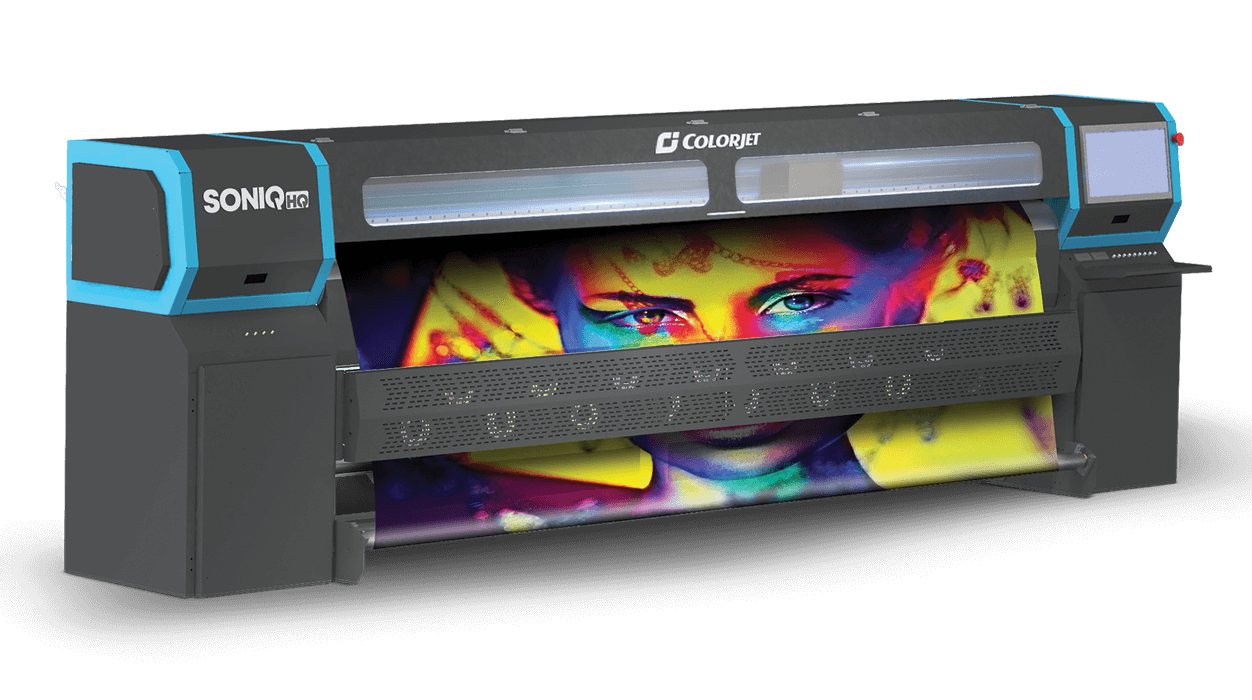 Konica Minolta, Inc. (コニカミノルタ, Konika Minoruta) is a Japanese multinational technology company headquartered in Marunouchi, Chiyoda, Tokyo, with offices in 49 countries worldwide.[2] The company manufactures business and industrial imaging products, including copiers, laser printers, multi-functional peripherals (MFPs) and digital print systems for the production printing market. Konica Minolta's Managed Print Service (MPS) is called Optimised Print Services. The company also makes optical devices, including lenses and LCD film; medical and graphic imaging products, such as X-ray image processing systems, colour proofing systems, and X-ray film; photometers, 3-D digitizers, and other sensing products; and textile printers. It once had camera and photo operations inherited from Konica and Minolta but they were sold in 2006 to Sony, with Sony's Alpha series being the successor SLR division brand.

Konica Minolta was formed by a merger between Japanese imaging firms Konica and Minolta, announced on January 7, 2003 with the corporate structure completing the re-organization in October 2003.[3][4] Different group companies, such as the operations in the headquarters and national operating companies, began the process around the same time, however the exact dates vary for each group company. Konica Minolta uses a "Globe Mark" logo[5] that is similar to but slightly different from that of the former company. It also uses the same corporate slogan as the former Minolta company: "The Essentials of Imaging". On January 19, 2006 the company announced that it was quitting the camera business due to high financial losses. SLR camera service operations were handed over to Sony starting on March 31, 2006 and Sony has continued development of cameras that are compatible with Minolta autofocus lenses. Originally, in the negotiations, Konica Minolta wanted cooperation with Sony in camera equipment production rather than a sell-out deal, but Sony vehemently refused, saying that it would either acquire everything or leave everything that had to do with the camera equipment sector of KM. Konica Minolta withdrew from the photography business on September 30, 2006. Three thousand seven hundred employees were laid off.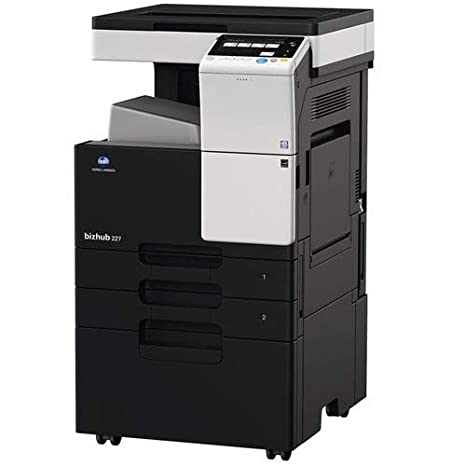 The Esko product portfolio supports and manages the packaging and print processes for brand owners, retailers, designers, premedia and trade shops, packaging manufacturers, and converters. For 9 out of 10 retail packages, Esko solutions are used in packaging management, asset management, artwork creation, structural design, prepress, 3D visualization, flexo plate making, workflow automation, quality assurance, sample-making, palletization, supply chain collaboration and/or the production of signage and displays.

The Esko solutions consist of an extensive suite of software and two hardware product lines: CDI flexo computer-to-plate imagers and Kongsberg digital cutting systems, complemented with professional services, training and consultancy. Enfocus, with its PDF quality control tools and automation solutions, MediaBeacon, with its digital asset management (DAM) solutions and BLUE Software, with its SaaS label and artwork management applications are all part of the Esko family.Esko is simplifying the complete packaging production process, from idea to shelf – to help you master today's challenges and remain successful in the world of tomorrow. Esko is part of Danaher's "Product Identification Platform": a number of companies which solutions help companies worldwide overcome the challenges in the packaging value chain.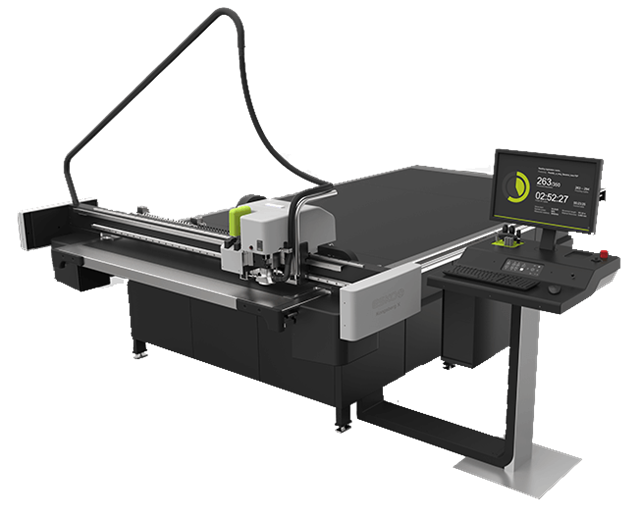 Our products are manufactured and supplied in compliance with the global quality parameters with the help of the finest quality raw material. This material is sourced from highly reliable and well known sources in the industry. The unit is additionally segmented into a variety of divisions that help in effective storage of our wide assortment of products. It is also highly connected to other modes of transportation. We have achieved an edge over our competitors, owing to the following key factors: Excellent quality products comprehensive range of products, affordable price, on-time delivery, proper packaging of products.

Keith Electronics Pvt. Ltd. will provide competitive, high quality electronic products and individualized customer service, while encouraging employee creativity, motivation, and team work in a continuously improving environment. Established in the year 1980, we have built a reputed status in the industry by supplying an extensive assortment of the highest quality products.We are a quality concentric firm we toil to sustain the top most quality certifications in the entire line of our operations. Our products are manufactured and supplied in compliance with the global quality parameters with the help of the finest quality raw material. This material is sourced from highly reliable and well known sources in the industry.Keith Electronics is a pioneer in the field of marketing & repairing various instruments of globally renowned manufacturers who are the leaders in Telecom and Electronics Industry. We are committed to maximizing customer satisfaction and we strive to achieve the goal of excellence through ongoing developments, sales of reliable, safe, cost effective and quality products. We are continuing to expand our network in order to reach our customers throughout India, by our prompt sale and after sale service by qualified experienced professionals.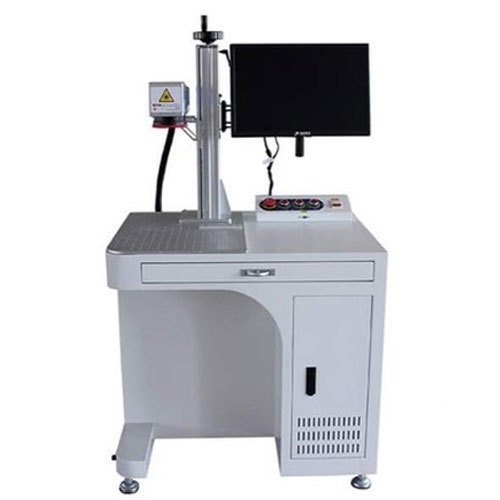 We, Rishabh Techno Solutions from 2015 are one of the famous Wholesale Trader, Manufacturer, and Importer of an extensive array of Laser Cutting and Heat Press Machines. Our offered range consists of best grade Laser Cutting Machine, Laser Marking Machine, and Graphtec Cutting Plotter. All offered ranges are designed using quality tested material under the direction of experts at well-equipped infrastructure unit. This product range is highly required for their features like brilliant performance, dimensional accuracy, high efficiency and crack resistance. Apart from this, we are offering after sales Installation, Repairing and Maintenance Services to our clients

We have set up and maintained a state of the art infrastructure for the purpose of manufacturing best in class laser cutting and heat press machines. In addition to this, we use advanced methods in production. Our warehouse unit is connected with transportation so that our products reach to the patrons end in the safest manner. Further, our client-centric business approach has also helped us to work more proficiently, which has enabled us to establish a satisfied client base. From the very first day, we are working under the headship of Mr. Rakesh Kr. Chauhan. His deep market sincerity and hard work help us to offer best quality collections to keep them happy and delighted. Quality is one attribute of our laser cutting and heat press machines range that makes our clients choose our product over varied other products in the market. Our quality control department is headed by a team of quality experts from the domain. Apart from this, these experts understand the requirement of consistent quality in our machines and take vigilant measures for ensuring the same.We have spacious state-of-the-art infrastructure that is well-facilitated with ultra-modern machines and equipment. Moreover, this also facilitates quality testing of our array of laser cutting and heat press machines, to make sure that these meet the industry quality standards. To work properly and high production, we have divided infrastructure into many departments like manufacturing, quality control, logistics, and R & D.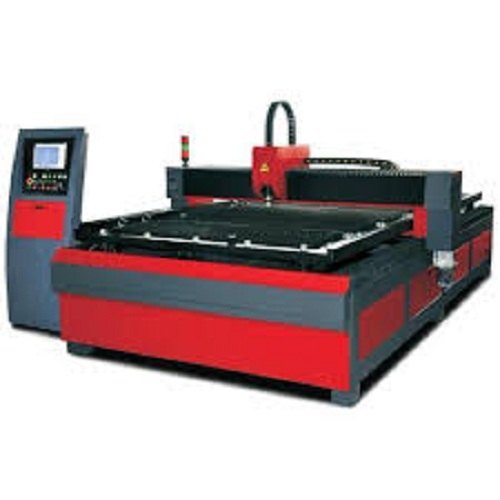 G Sign India
"Established in 2015, G Sign India is engaged in wholesale trading and retailing of Cutting Plotter & Vinyl Cutter, Laser Engraving & Cutting Machine, Plotter Parts, Tank Pad, Heat Transfer Vinyl and many more. Under the guidance of Mr. Arghawan Abbasi (Proprietor), we have gained a trusted name in the market. Ethical business policy and competitive pricing are offered to our valuable patrons, with a zest to attain maximum customer approval. We also deliberate the valuable feedback of our clients in order to improve ourselves. We also make sure to dispatch the consignments within the stipulated time frame with the help of our wide distribution network.

With the support of our mentor, Mr. Arghawan Abbasi (Proprietor), we have been able to sustain ourselves as an eminent company in this hard competing market. He has enlightened the path of our entire workforce with his futuristic and visionary approach.
Following are the reasons behind the success of our firm:
Competent professionals
Global quality standards
Transparent dealings
Budget friendly rates
Client-centric approach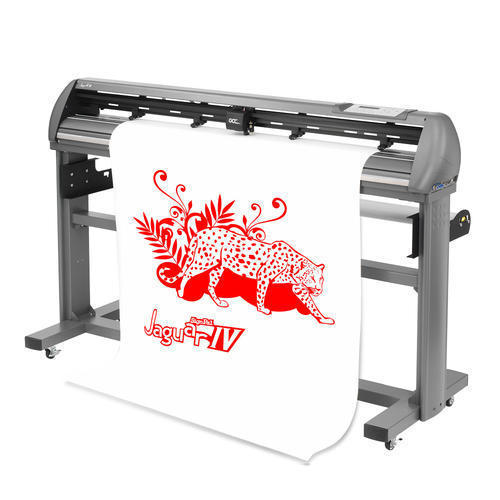 Leave a comment
We'd love to hear from you
Whether you have a question about features, trials, pricing, need a demo, or anything else, our team is ready to answer all your questions